Are you new around here? Come to see!
Bodog Bonus de Poker
We're really happy to see you here! There's a lot to say but first of all we want you to get to know our Welcome Bonus: it's completely automatic. This means that you don't need a bonus code to get it. You can start making your first deposit, and then you can get into our daily tournaments with prizes of up to USD 8 million guaranteed each month.
Follow the next few steps and start
living the best Poker experience!

Deposit
Our payment methods are the best

Activate and play
Start playing with your bonus

VIP Club
Gather points and Exchange them for bonus and tickets
Once you have created your Bodog account you need to select the Welcome Bonus from the Rewards section in your account. If you have already selected it, start playing!

Each time you play you'll add Reward Points to your account that can be exchanged for bonuses or tournament tickets. This will help you get the Welcome Bonus of up to USD 1000. If you have any doubts about how the Reward Points work or anything else, please get in touch with us!
With your first time deposit, you get your Welcome Bonus and a ticket (or more) for the Free 500 of your choice for the following weekend. Learn all about the tournament: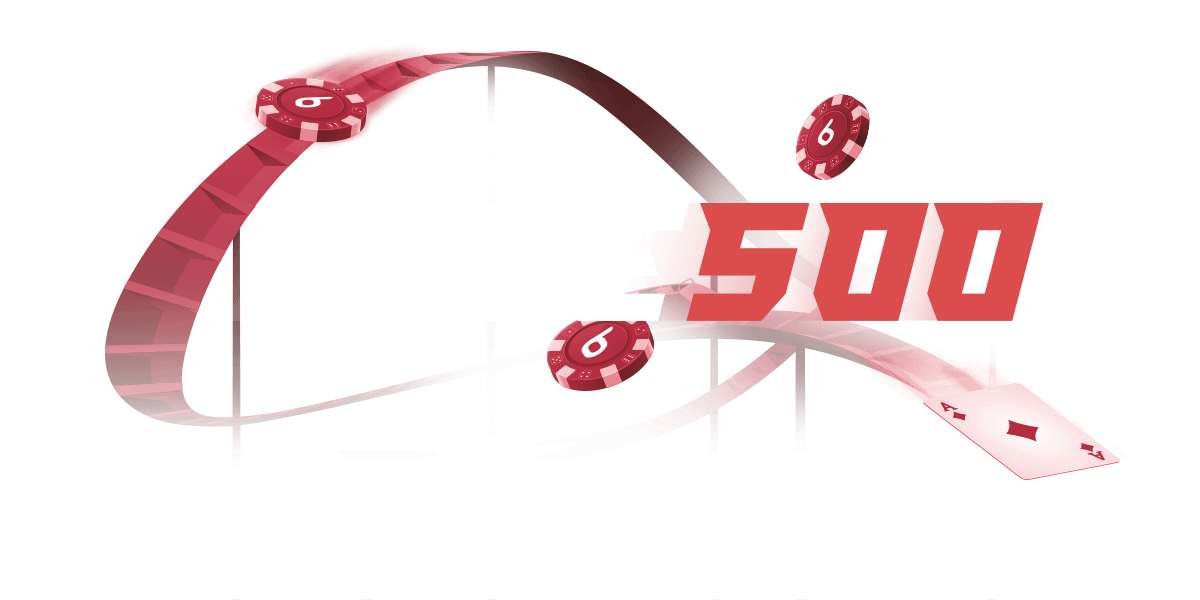 Prize:
USD 500
Buy-in: free,
making a deposit in the week.
Deposit any value = win a ticket
Deposit USD 20 or more = win 2 tickets
Deposit USD 50 or more = win 3 tickets
You choose how to use your tickets: you can play any Free 500 tournament or use them as re-entries for either of them.
Re-entry: USD 2 (unlimited)
When: Saturdays and Sundays at 19:05 ET
(except last Sunday of every month, where it's replaced by the Free 5000 tournament).
Don't miss your Poker Welcome Bonus and start playing Poker in the first 30 days from the moment you made your first deposit.
Start playing poker now!
FAQ
To start in the best way possible, Bodog brings you the Poker Welcome Bonus of up to USD 1000. Make your first deposit in Bodog Poker and play in the first 30 days from the moment you made your deposit. Then, you'll receive your 100% bonus up to USD 1000 in your account.
---
If you are feeling lucky and want to play some poker games, we have plenty of options for you to choose from; if this is your first time don't worry, there are many tournaments for you. On the other hand, if you are already a pro-player, you can try out some of our most competitive and high stake tournaments.

The good thing is that every time you play, there will be something right for you and you'll be able to find tons of winnings. You'll get money while having a good time, in a 100% safe platform and easy to use.
---
We're extremely happy to be able to offer you such a great Welcome Bonus; why? Simply because it's a great amount of money that you can access by playing. Once you make your first deposit and start playing, you'll get Reward Points that can be exchange for many other things like tickets and other type of bonuses. In addition, you'll get to practice your poker skills without having to spend any more money!

Don't waste more time and start playing poker!
---
100% up to $1,000 Poker Bonus
The 100% Bonus is based on the amount of your deposit when claiming the 100% Poker Bonus up to $1,000.
All issued bonuses are based on the Rewards Points you earn in Poker within 30 days of your qualifying deposit.
Bonuses will be unlocked in $5 increments for every 150 Rewards Points earned in Poker.
There is no rollover on bonuses unlocked from Rewards Points earned.
The maximum total bonus issued is $1,000.
Earn Reward Points

Cash Games: 15 Reward Points per Dollar of Rake
Tournaments: 15 Reward Points per Dollar of Fees
Jackpot Sit and Go: 1,5 Reward Points per Dollar of Buy-in
Subscribe to our WhatsApp and get all
Bodog Poker's latest news.