How to deposit in Bodog?
One of our main objectives is that you have fun, that's why we work nonstop on giving you the best possible experience. That includes ensuring that your chosen deposit method is fast, efficient and secure. We have multiple methods that have different limits and processing times. Choosing the best payment method for you is part of the experience, it gives you flexibility and assures you that everything you're doing is something you are confident about. Now, start playing or betting by making a deposit. Read the following points and learn everything you need to get started.
Finding the deposit area
Have you already created your account? If so, simply log in, click on the upper right menu and select the option "Deposit". Once you do, you will be redirected to the deposit section. If you don't have your Bodog account yet, then you should create your account to continue. Follow the steps mentioned and voila, you can start playing!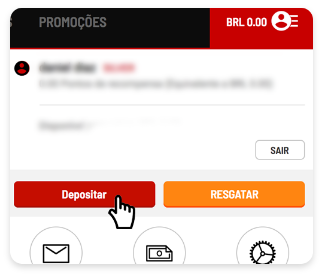 Making a deposit
Once you have found the deposit section and you are ready to start you should simply choose your favorite method. Each country has different options both in dollars and in its local currency.
It is very important for us that you feel completely comfortable and are choosing the option that best suits you. Therefore, we recommend you to read a little about each one.
Remember, if you have any questions or want to know more about any method you can contact us at any time and any day. We are here to help you 24/7.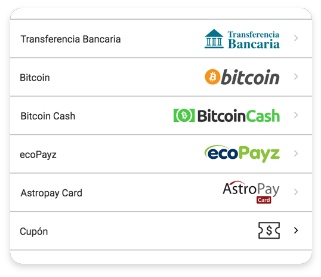 Enter your data
Complete the required fields and enter the value you want to deposit. This is essential when making a deposit because it allows us to take care of your money in the best way possible. All your data and information will be completely protected, so don't worry about anything!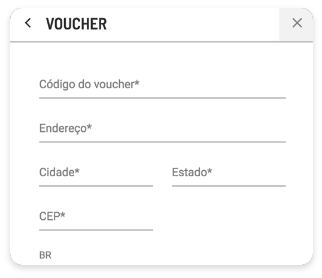 Confirm your deposit
Finally, make sure that all the information entered is correct. The, just click on the "Deposit" button. Your deposit will be processed according the method you have chosen. Once everything is set you'll see the money in your account's balance.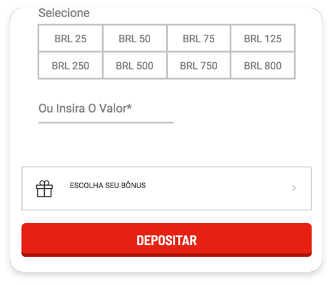 Quick and easy deposits
Your Bodog deposits have big brizes. Your first one has an incredible welcome bonus that changes according what your plans in Bodog are. If you are a casino-man, then you'll get a 100% bonus of up to USD 500 to play like there's no tomorrow. However, if you're more into sports and want to follow your favorite teams then you'll get a 100% bonus of up to USD 30. Finally, if poker games are THE GAMES for you, then how would you feel about a USD 1000 bonus?

You can have the one you want by choosing it in while making your first deposit. Once you fill the required information, you'll need to click the "Choose your Bonus" button and pick the one you like the most. Finally, when the deposit its confirmed, both the money and bonus will be shown in your account.
Bodog Bonuses
Played, win and now you are ready to withdraw your money? Then pay attention, here we'll tell you everything you need to know in order to withdraw your money in the fastest and safest way.
Before requesting your withdrawal you must meet some conditions, which you can see whenever you want in the general terms and conditions or in the terms and conditions of each promotion and bonus. If you have any questions about this please contact us!
If you deposited and played without using any kind of bonus, then you must have bet 100% of the deposited value. This means that if you deposited USD 50, you must have bet USD 50 to be able to withdraw the money.
If you deposited and used some kind of bonus, you must meet the rollover requirements of Casino and Sports before you can withdraw. The rollover is a condition that you must comply to "unlock" the profits generated with your bonus. Once you meet these conditions, you can withdraw your money normally.
The rollover is something really important that you should consider before requesting a withdrawal, especially to avoid any unnecessary complications and headaches. So remember, if you have doubts about how to complete the rollover, enter the bonus section of your account. There, you will find a progress bar with all the information.
To check all the rollover criteria, please click here.
Go to the withdrawal section
Access your account, click on the top right menu and select the 'Withdraw' option.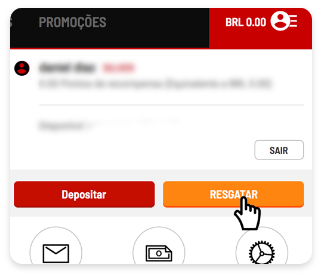 Make the withdrawal
Choose your preferred method. Pay attention to the deadline for each operation and the processing amounts.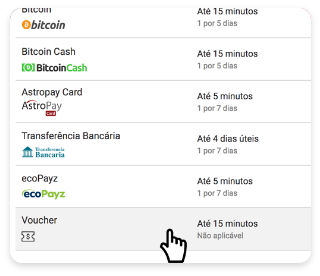 Fill in the details
Then, just fill in the requested information and click on the 'Request Withdrawal' option.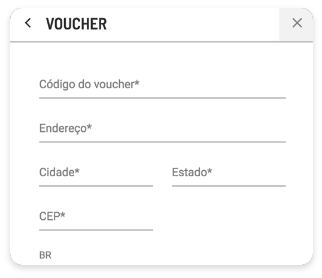 Confirm the withdrawal
Once your request is approved, the transaction reference number and withdrawal details will appear.
What you need to know before requesting a withdrawal:
For your withdrawal to take place securely, our team may request documents to validate it.
After the withdrawal is approved, the amount is deducted from your Bodog account balance.
Withdrawals take around 24 to 48 hours to be reviewed. Payment clearing periods vary according to the chosen withdrawal method.