Here you can make a dream come true!
When?
The Bodog Million takes place once a month, always at 4 p.m. Brasilia time.
Write down the next date and do not stay out.



Classify throughout the year in different ways
Choose the best way to guarantee your place!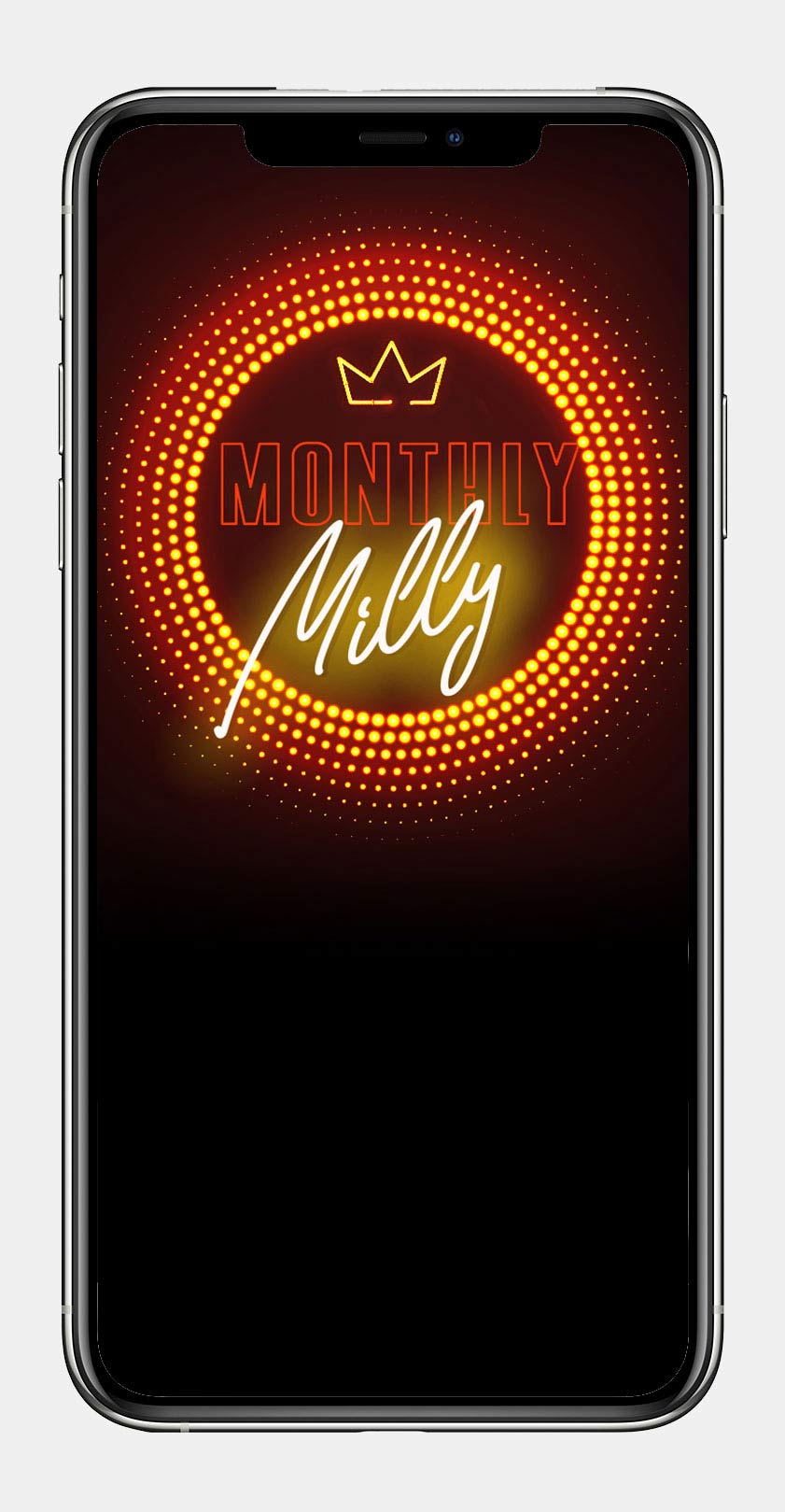 Yearlong
This modality has a set amount of guaranteed places during all year.
Two weeks earlier
Two weeks before each event, you'll find bigger satellite tournaments that guarantee from 2 to 50 seats. With buy-ins starting at USD 1 + USD 0,10.
Previous Saturday
The Saturday before the event you can save your seat playing satellites during all day, at all times. With buy-ins starting at USD 20 + USD 2.
Sit & Go
You can also guarantee your Bodog Million seat by playing in the Sit & Go qualifiers with buy-ins starting at $ 0.60.
FAQ
Of course it is! The best part about Monthly Milly is that you can play the tournament through a number of satellite tournaments that allow you to enter the way that works best for you. Whether you play during the year in daily tournaments, play during the previous two weeks or qualify by playing the Saturday before the tournament, there is a way to hit the million-dollar jackpot.
---
This means that the specified amount of money will be given in that tournament. In the case of Monthly Milly, we have a prize of USD 1.000.000 guaranteed, this means that a million dollars will be given in that tournament.
---
You can win all the money you set out to win. If you're wondering how to make money at poker and you're aiming to win a million dollars, there's no better option than playing on Monthly Milly. Winning money with poker is very possible, just choose the tournaments that you like the most, have fun and win some money!
---
It all depends on the player and how much money you want to win playing poker. Some players aim high, while others prefer to keep a few smaller prizes and practice. You decide your own strategy and you set your own goals. If you have already decided how much you want to win playing poker, then find the best way to do it and draw up your own strategy. We are sure that you will have fun while doing it!
---
Monthly Milly is a tournament for everyone. There are different options for qualifying and you can find completely different buy-ins to suit different styles of player, even beginners. For this reason, we recommend that you check all the information available about the tournament, look for it in the Poker lobby and decide if you are ready for the challenge.
---
There are three main ways to qualify, and they all start with satellites. Every month we will have a Monthly Milly tournament. You can play some qualifiers anytime you want throughout the year, or you can also play some bigger qualifiers in the two weeks before each tournament. These latest qualifiers are tournaments that guarantee between 2 and 50 seats per tournament. You can find all the information about each satellite in the Poker lobby. On the other hand, on the Saturday before each tournament, we'll be playing satellites all day, at all hours. Check your schedule, find the satellite that you like the most and start playing.