Win with your bets before the final results!

Close your single or multiple bets before the result is settled and score!
With Bodog's Cashout you don't have to wait for matches to finish to profit from your bets! And, if the results are not favorable, you can also block the losses and get part of the money back directly into your account.
How does it work?

Let's say you bet on a Liverpool win against Chelsea, with a share of @ 2.00. And that Liverpool open the score at 14 min of the 2nd half. From then on, you will be earning a portion of your possible profit if you wish to end the bet. And if you are watching the game live and notice that the scenario is different than expected, you can close your bet at any time, before the game is over, and guarantee part of your money back in your account!
Cashout on Multiple Bets
In Multiple Bets you can also request cashout at any time:
if a game has not started yet or even if some events have started and others have not. That is, if the bet is on the air and the markets are available, cashback is active.
How does it work?

When you select a market that has Cashout available you'll see a warning notice expressing that the bet has the feature. The same happens on multiple bets in between 2 and 12 selections.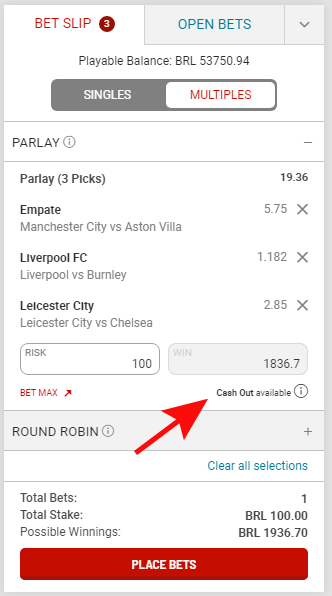 After confirming your bet, on the "Open Bets" coupon you'll see the Cashout button indicating the amount available you will get.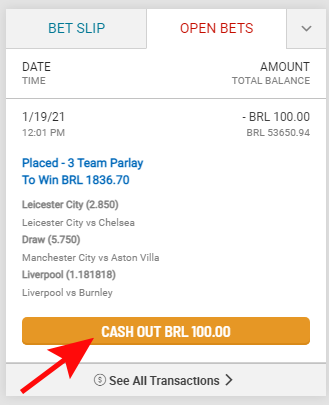 Once you click the "cashout" button you'll get a confirmation message. Your bet will disappear and the money previously mentioned will go to your account in just a few seconds.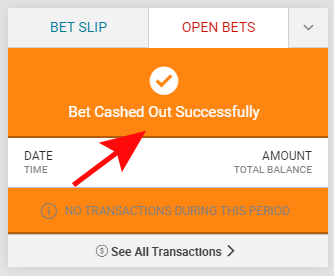 In the transactions records you'll see this action marked as "Cash Out". You can consult these types of transactions at any moment.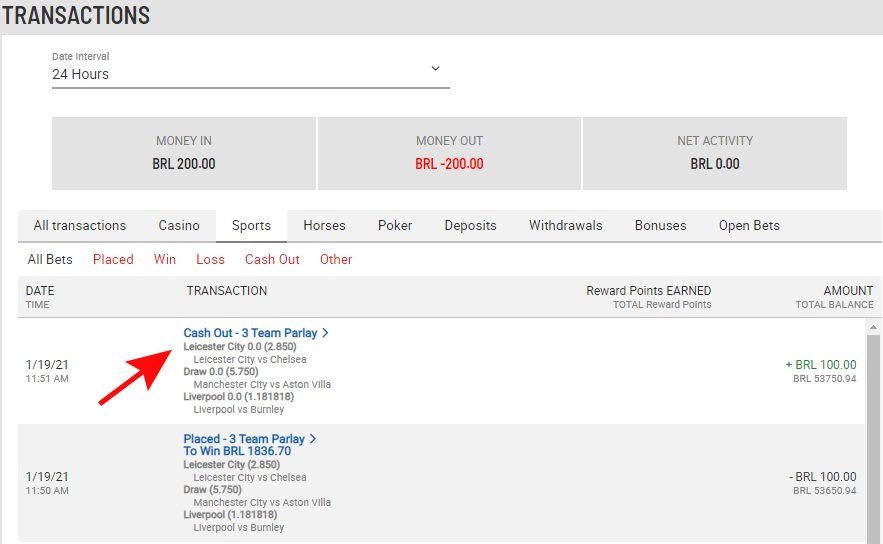 Cash Out is available for:
Soccer, Basketball, Tennis, Football, Hockey, Baseball, e-Sports, Boxing, Cricket, Snooker and Volleyball.
Subscribe to our WhatsApp and get all Bodog Sports latest news.