Cashout is here to stay!

Bodog has Cashout!
It's finally here: Cashout is available for football bets! We're incredibly happy to share this awesome news and we're here to tell you all you need to know about it.
What is it?
It's a new feature that allows you to retrieve the money of your bets before the result is settled. The amount you get is calculated based on the odds your bet has of becoming a winning one.
How does it work?
We'll tell you step by step how it works so that you don't miss anything. Remember, if you have any doubts you can get in touch with our customer service agents.
1
When you select a market that has Cashout available you'll see a warning notice expressing that the bet has the feature.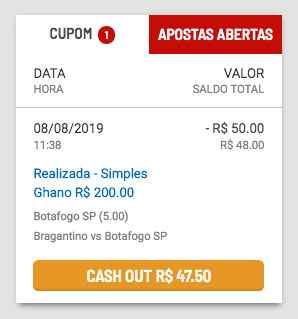 2
After confirming your bet, on the "Open Bets" coupon you'll see the Cashout button indicating the amount available you will get.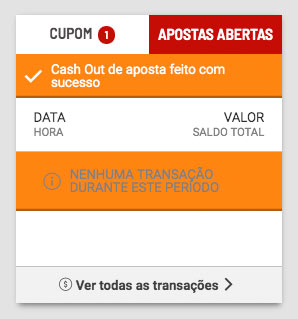 3
Once you click the "cashout" button you'll get a confirmation message. Your bet will disappear and the money previously mentioned will go to your account in just a few seconds.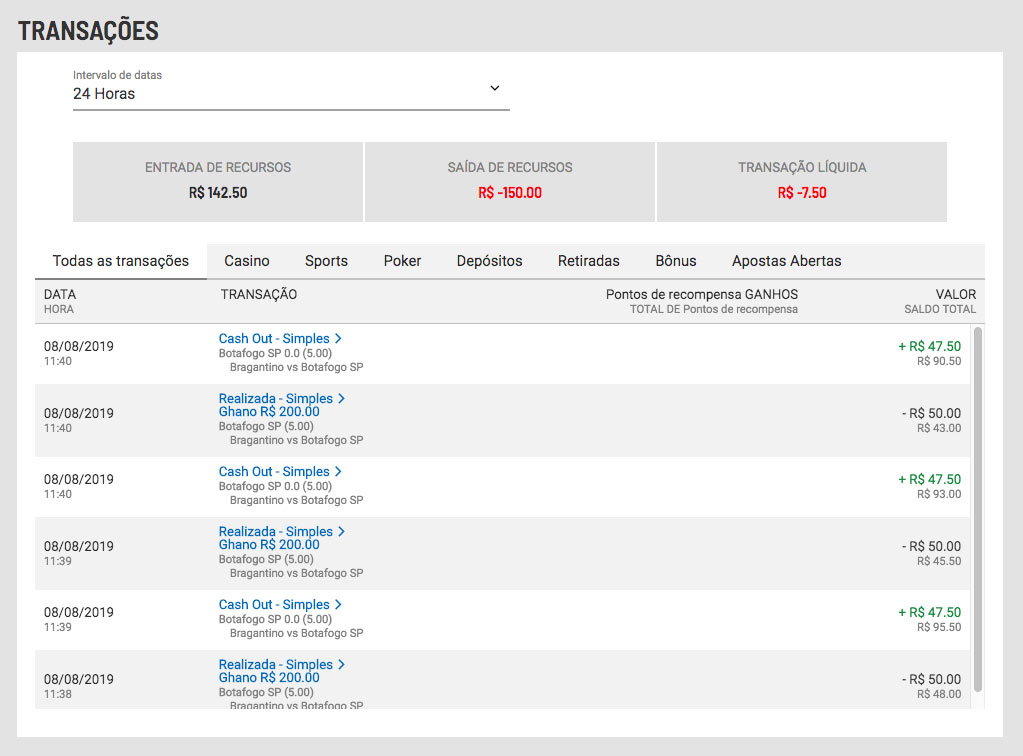 4
In the transactions records you'll see this action marked as "Cash Out". You can consult these types of transactions at any moment.
Don't worry, this is just the beginning!
How does it benefit you?
This feature guarantees you a percentage of your initial bet, even if the result of the match it's not what you indicated in your bet.
Cash Out is available for:
Soccer, Basketball, Tennis, Football, Hockey, Baseball, e-Sports, Boxing, Cricket, Snooker and Volleyball
Subscribe to our WhatsApp and get all Bodog Poker's latest news.