Can I cancel my bonus?
Bonuses enhance the chances of winning. However, if you wish to cancel a bonus you can do it at any time.
It is important to consider that when cancelling a bonus all the money and profits associated to it will be permanently removed. It's important to consider that once you give up the bonus, it's not possible to have access to it again.
If you still want to cancel your bonus follow these steps:
1. Log in to your account, click on the upper right menu and select the "Bonus" option.
2. Click on "Bonus Description" below your active bonus.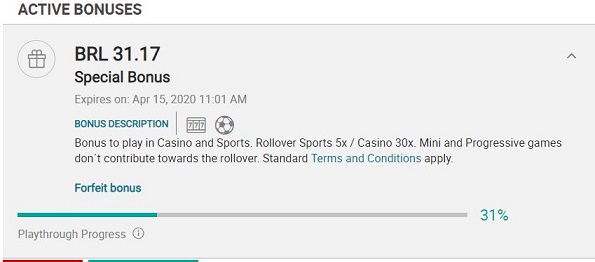 3. Then, click "Cancel". A new window will appear in which you'll have to confirm the bonus cancellation. Click "Cancel" there and that's it. You won't have the bonus available anymore.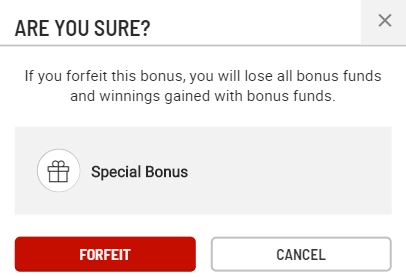 Did you find what you are looking for?