How can I find my hand history?
You can check your previous hands in real time using the hand history display. With this resource, you can see your previous hands and see all the action unfold before your eyes once again.
This option includes forward and back buttons, allowing you more control over what you will see. It is available for Cash Games, STT's and MTT's and you can activate it directly from the table you are playing at or from the hand history details page.
Full hand history, download version
1. Click in the "Account" option in the upper left part of the software.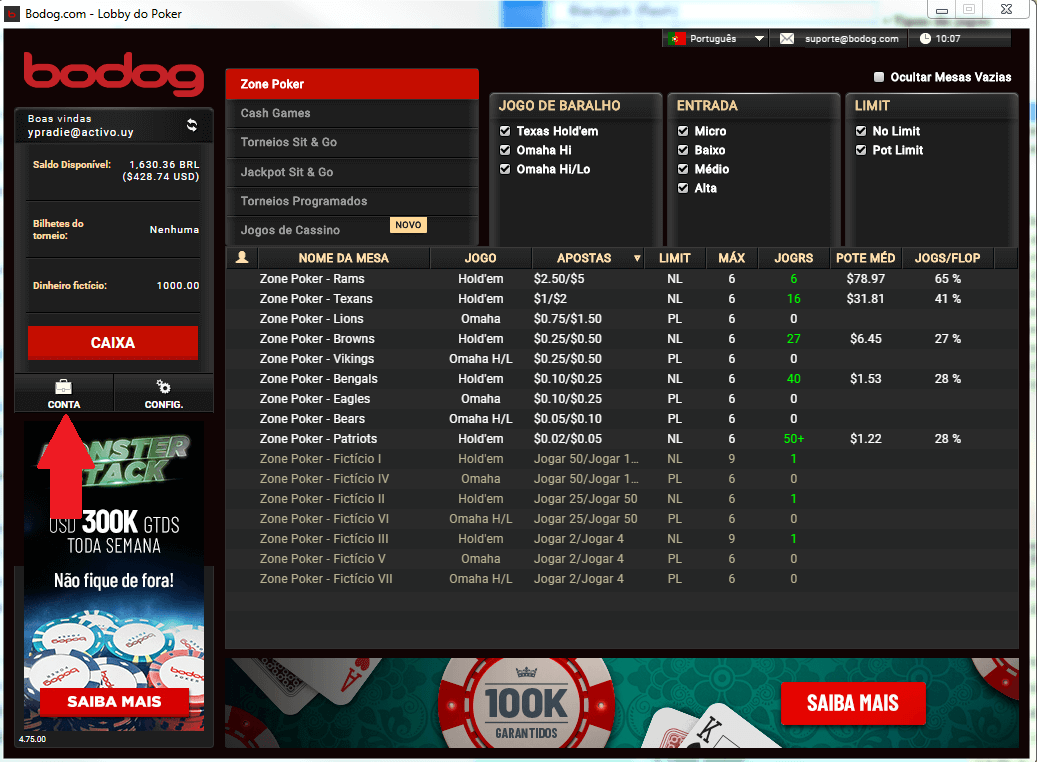 2. On the right side of the screen you'll see the "Hand History" option, apply all necessary filters and click "See".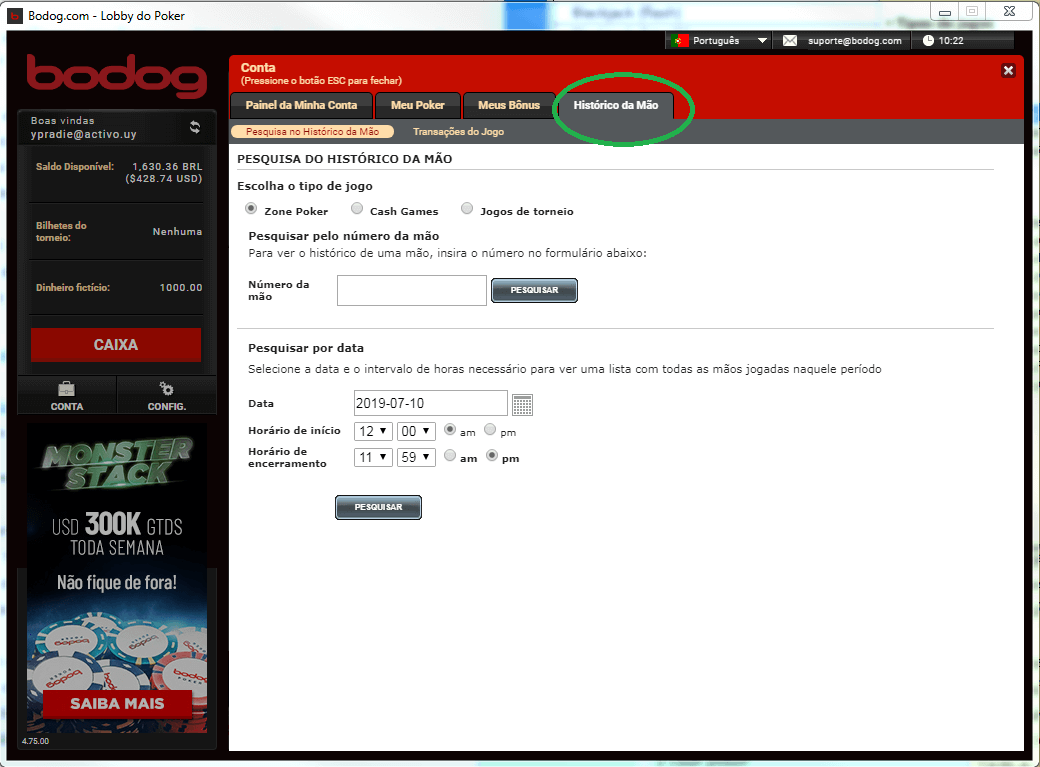 Did you find what you are looking for?