How to create a Bodog account?
If you are ready to sign up to Bodog, then complete the following steps, it's easy, fast and free!
Click on the "Join" button on the top menu.

Complete the required information with your personal data and click the button "Join Now".
Important: your password must have between 8-64 characters. It must include at least one capital letter and one number. It cannot include your name or last name.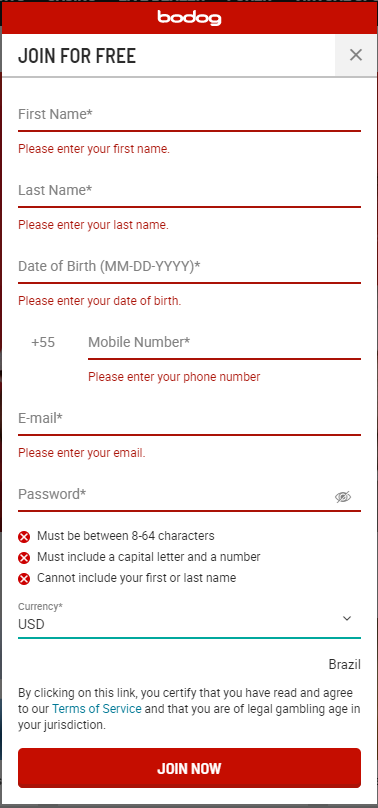 Done! Once you complete the required fields, you'll be able to enjoy Bodog to the fullest.
If you have any doubts, please don't hesitate and get in touch with our Customer Service Agents. They are online 24/7.
Did you find what you are looking for?