How does Virtual Sports work?
Virtual Sports is divided in the following way:
1- Navigation Menu
Here you can find all the available categories to bet. Some of them appear as "Live" since they are live events, and some of them have number indicators that show how many seconds are left for the next event to start.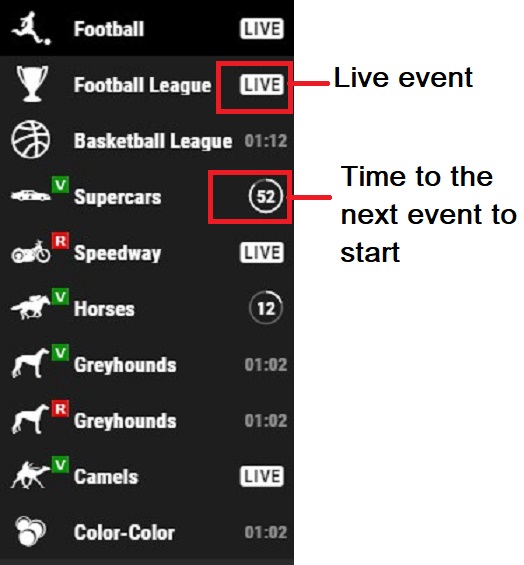 2- Event calendar and markets to bet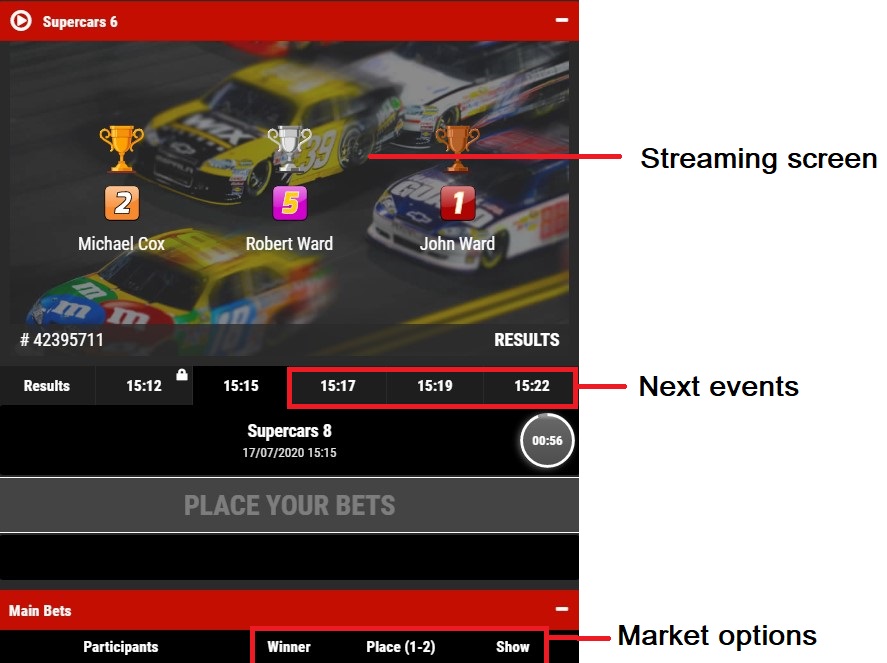 3- Betting coupon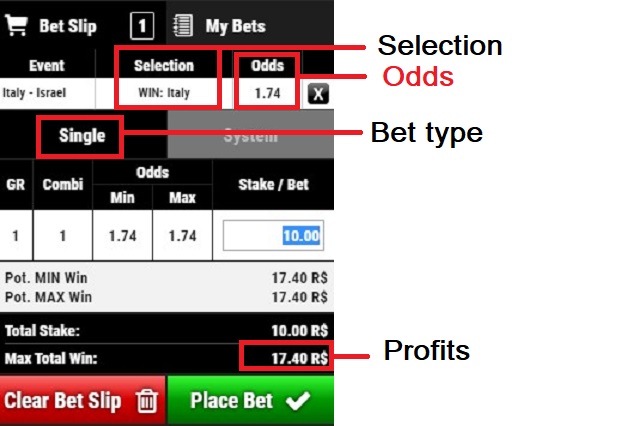 Did you find what you are looking for?