Are the matches real?
Depending on the event's category, the match can be real (using recordings) or it can be virtual (generated simulations through the computer). You can identify which match is real and which one is not, by looking at the V or R icon next to each category.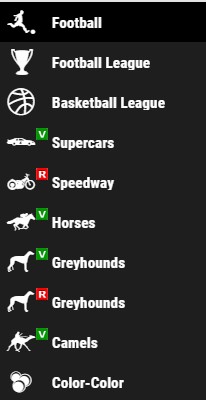 We can't influence the result of any bet in Bodog, including Virtual Sports, in any way. After the culmination of an event, the results will be automatically showed in your bet coupon and all payments will be credited to their respective winners.
Did you find what you are looking for?