What are props?
Props or propositions are a type of bet with two or more results that are not directly related to the final result of an event. You can make them in sports, politics, or various other subjects.
For example: how many corners will there be in a match? How many cards will the referee draw?
You can view prop bets by clicking on the ">" icon next to the event you wish to bet on.
Important: some props cannot be included in parlays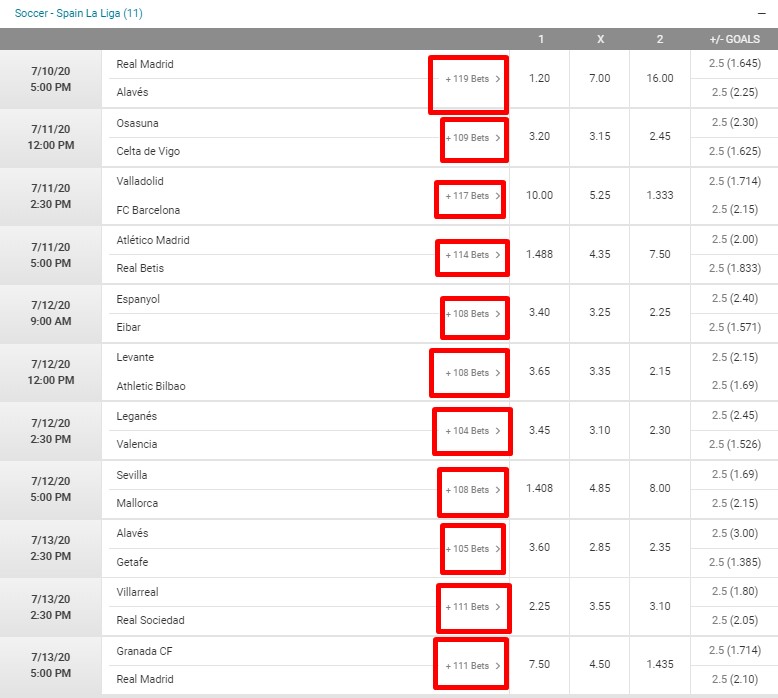 Did you find what you are looking for?