What are entertainment and politics bets?
They are bets related to entertainment and politics, as simple as that, for example: which character will die at the end of the series? Who will be the next President of the United States?
To see all available bets click on "All sports" and select "Politics" or "Entertainment".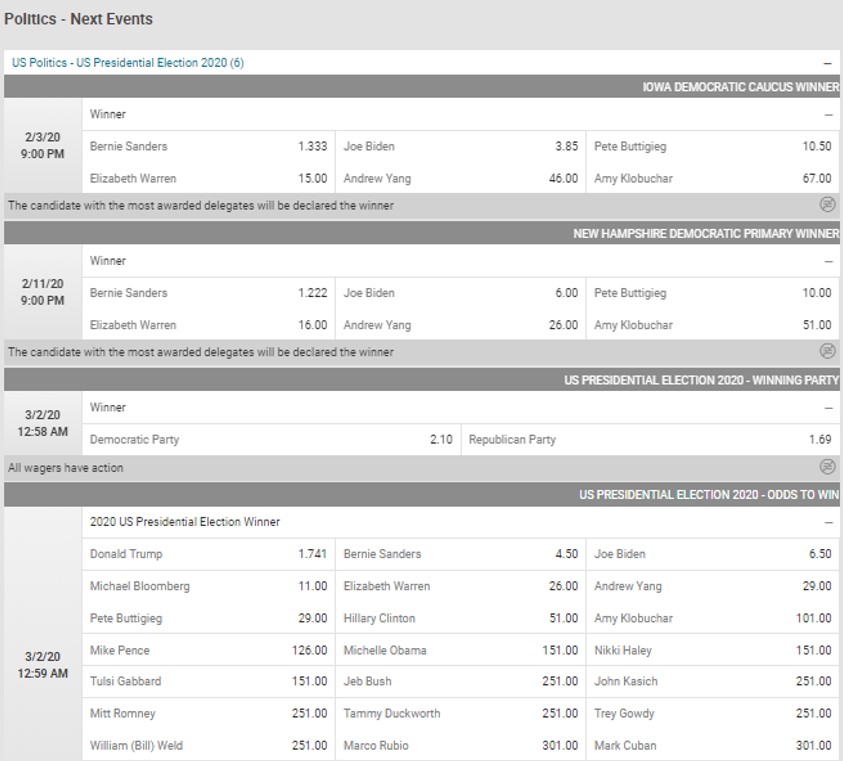 Did you find what you are looking for?